[block]
Here is the 19th issue of the Lewd News, written by
the Writers group
.
Sorry it's a little late yet again. People were busy again.
[/block]
---
[header]gaming
by @"suicid3Panda"
[/header]
[block]Hey, Lewders!  Let's start things off with two things I LOVE! Persona and hating Konami! So the objectively evil Konami has sunk their roots into a beloved franchise and turned its soul into a PACHINKO GAME!! Ummm... just a second... I don't see Konami's logo on this... Oh so apparently this was a combination of Atlus, Sega, and Sammy.. Well the physical machine has been out since October and the Persona franchise wasn't torn down to the levels of free-to-play mobile games, so maybe Konami
didn't
have anything to do with this after all! Additionaly, it's not just a physical pachinko machine, they are porting it over to the Vita as well.  As to whether or not this game sees a release outside of Japan is another question though.
In other Mobile App news, Apple's new Apple TV which supports its very own dual-stick controller and boasts itself as a gaming platform, isn't exactly making itself appealing to game devs. In a recent announcement, "successful" apps are capping about $100 a day in profit, which tapers down as the app is on the store. Could it be that Apple TV owners aren't the same audience as console gamers? Or could it be that the seemingly awesome controller design is being Nerfed by Apple's ridiculous requirement that ALL apple TV apps must work fully on the shitty Apple TV remote? I imagine that would make developing a respectable game challenging. In any case, if things don't turn around very soon, Apple TV will go back to being the inferior wannabe-RokuBox it once was.[/block]
---
[header]anime
by @"Nanashi"
[/header]
[block]
Flashy Flash. Not that anyone will read it.
(nana is under the misconception that nobody reads their piece - ed)
Liked Assassination Classroom? It's getting a second season... and everyone knows that. Well, it's gonna be 25 episodes long! It will start airing on January 7th. It also revealed a new visual.



73rd Annual Golden Globes, and this year, no anime films were nominated in the Best Motion Picture - Animated category. It either means the quality of those is falling... or the Western competition is too strong with titles like Inside Out, The Good Dinosaur or The Peanuts Movie.

Saijaku Muhai no Bahamut will air starting January 11th. Yeah, another generic fantasy anime, but who knows, maybe this one will finally deliver something interesting? The character designs are quite cute as well.

Concrete Revolutio, the anime FMA creators made this October, will receive a second season in April. As someone who hasn't watched it yet, I can't tell you yet if it's worth it, but I'll give you a synopsis so you know the gist of it. Ah, but before I do - Urobutcher will contribute to the scripts. I'm honestly worried.
What if superhumans were real? Even better, what if every fabled superhuman existed at the same time, in the same place? Titans from outer space, life forms from a mystical world, phantoms and goblins from ancient times, cyborgs created by scientists, relics that rose out of the ruins of ancient civilizations. In another Japan, it's not just a question of "what if"—it's a reality. Some of the superhumans choose to keep their identities a secret, while others bask in their superhuman fame. Jiro Hitoyoshi, member of the Superhuman Bureau, keeps track of their doings.
Weekly recap. Well, at least I read that...
Triage X. This anime is the sole reason I made The Masochist's Corner. You see, the reason why I didn't actually review it back when TMC got created is because if I did, Senpai would have to moderate it heavily or just ban me for the excessive amount of offensive words. To begin with, it's supposedly an 'action suspense anime with ecchi elements'. Merely the first episode proves, that the only suspense that exists in this anime is how big will the next character's boobs be. Really, do they even have a limit? In that aspect, it's no better than Eiken, as the biggest boob character of this show could compete with Eiken's huge hooter heroine with ridiculously round rims. To add to it, there's a fair lot of ecchi 'action' that does not stop where it should, and yet doesn't even please the eye of the viewer. Throw in the mix the 'plot' so shallow it's beyond any joke, characters' decisions that defy any sort of rationality and censorship that questions the very existence of this anime. 10/10, would hate again.[/block]
---
[header]music
by @"Kieru"
[/header]
[block]
Issue #17: teen suicide -

i will be my own hell because there is a devil inside my body
Since I wanted to review something different for the week, I present to you teen suicide's one and only studio album
i will be my own hell because there is a devil inside my body
. This album features an assortment of 10 tracks composed by the band in 2012. The album features mostly the angsty lo-fi tracks you would expect from the band, with a couple of odd one's out, like "cop graveyard", and "swallow" and  that are still delightful. I highly encourage you to check these guys out.
[/block]
---
[header]tech
by @"losi"
[/header]
[block]
BCLK Overclocking Intel's non-K Skylake Processors: Coming Soon
anandtech.com Wrote:Anyone who has kept tabs on the extreme overclocking community recently would have noticed that the overclocker Dhenzjhen recently took a Core i3-6320 up to 127 MHz on increasing the base clock on his modified SuperMicro C7H170-M motherboard. We have heard that this feature may be coming to other motherboards through a simple BIOS update in the near future.

For the last few generations Intel has locked down its processors in terms of the CPU multiplier such that only a handful of parts allow a full range of overclocking. CPU frequency is determined by its base frequency (or base clock, typically 100 MHz) and multiplier (20x, 32x, 40x and all in-between depending on the part). The base clock has always been 'open', however in Sandy Bridge, Ivy Bridge and Haswell it has been linked to other parts of the system, such as the storage or the PCIe, meaning that any overclocking beyond 103-105 MHz led to other issues such as signal degradation or data loss. The Skylake platform changes this – as we noted back in our initial Skylake launch details, the chipset and PCIe now have their own clock domains, meaning that the base frequency only affects the CPU (core, uncore, cache), integrated graphics and DRAM.
Source
Intel's new Skylake cpus are full of surprises. Their dies are thinner than their Haswell 4790k and 4560k making them prone to bending under heavier pressure. But one thing was recently found out by some kickass tinkerers. The BCLK is possible to be unlocked since the power delivery is on the board instead of on the cpu like in older intel generations. This means that locked processors can easily get free power squeezed out of them for much cheaper than the K or X series of processors. The locked i3, i5, and i7s all have power delivery not on the cpu so large gains could be achieved (probably at the cost of a lost warranty). ASRock has a BIOS update for their z170 Extreme7+ motherboard that allows for the changed BCKL. Free gains!
Xbox One wireless controller adaptor finally supports Windows 7,8.1
eurogamer.net Wrote:Microsoft's Xbox One wireless controller adaptor accessory no longer requires Windows 10 to function - you can now use a PC with either Windows 7 or 8.1 installed.

The small dongle sits in your USB port and allows you to use up to eight Xbox One controllers with your computer of choice. It's handy for PC gaming, or Xbox One to PC streaming.

The gadget costs £19.99 in the UK, although obviously controllers come at extra. Still, if you already have an Xbox One, it may be of interest.

Buy one here: http://www.amazon.com/exec/obidos/ASIN/B...d=19478340
Source
Microsoft finally allowed their Xbox One controller dongle to work on Windows 7 and 8.1. Customers were scratching their heads because the dongle they bought didn't work on their older Windows operating system. Microsoft had a stick up their ass for a few months with the release of this product saying only customers with the Windows 10 upgrade could use it. Pretty dumb... But Microsoft found the light and allowed customers with older versions of Windows to use the fob. I'm not going to Microsoft is a great company, since they should have implemented this at the launch. All they did was pull the stick out their ass. Well done.
EA Launching eSports Division
polygon.com Wrote:Electronic Arts is pushing into esports with a new branch of the company: the EA Competitive Gaming Division, CEO Andrew Wilson announced today.

The Competitive Gaming Division will be focused on establishing esports competitions for EA franchises in sports and other genres, including series such as Madden NFL, FIFA and Battlefield. That includes initiatives to create "competitive experiences with our games," to grow EA's community and to develop live esports events, said Wilson.

Peter Moore, who has served as EA's chief operating officer since August 2011, will move into a new role to lead the Competitive Gaming Division as EA's executive vice president and chief competition officer. Moore will hold his current position for the rest of EA's fiscal year, which concludes in March 2016. Under Moore's tenure at EA, the company has already run a few competitive gaming events, such as the EA Sports Challenge Series and the FIFA Interactive World Cup.
Let me start off this article with the quote "The formation of the Competitive Gaming Division is a groundbreaking opportunity for Electronic Arts to celebrate your passion for play and competition." This is from EA's Competitive Gaming Division CEO Andrew Wilson. I'm going to give my two cents here. I can't trust EA with the launch of BF3, BF4 and Hardline. BF3 is easily one of the best Battlefield titles in terms of netcode. BFBC2 is a close second. But what I'm trying to say here is that BF4 was a broken piece of shit at the launch. It took DICE LA an entire year to clean up DICE Stockholm's mess of a game. A year and a half later, BF4 is a playable game but LMGs are still overpowered. EA and DICE will have to fix the tick rate of servers from 30 to 120-144 for a competive scene to develop. EA can't try to force a "competitive" scene where there isn't one. It's going to be a flop in my opinion.
Source
Nintendo files patent for handheld with interesting display
ign.com Wrote:Last year, rumors surfaced suggesting Nintendo was looking to use Sharp's free-form display technology in a future project, and this new application adds weight to that initial report.

It's important to note, however, this is just a patent and not confirmation that Nintendo will be incorporating this technology into a future platform. Additionally, the specific design (button layout, form factor, etc.) could all change if this does end up becoming an actual product.

Earlier this week, Nintendo president and CEO Tatsumi Kimishima discussed the company's next platform, making it clear NX won't just be "the next version of Wii or Wii U," but instead offer something completely new.
Nintendo patents an interesting controller (we're guessing for the NX) with a touch-screen that is basically the whole controller. It has two analog joysticks on either side of the controller with the rest of the controller housing a touch-screen. Check out the image below to see what I'm talking about. The patent filing notes that the screen could be LCD or OLED, and it would even be possible to use 3DS-style glasses-free 3D technology. The touch panel may be resistive or capacitive and could cover almost the entire display area of the screen. Beside the analog sticks, there are two triggers or shoulder buttons on the top side of the controller, with a card slot in between the pair. The controller also includes a speaker.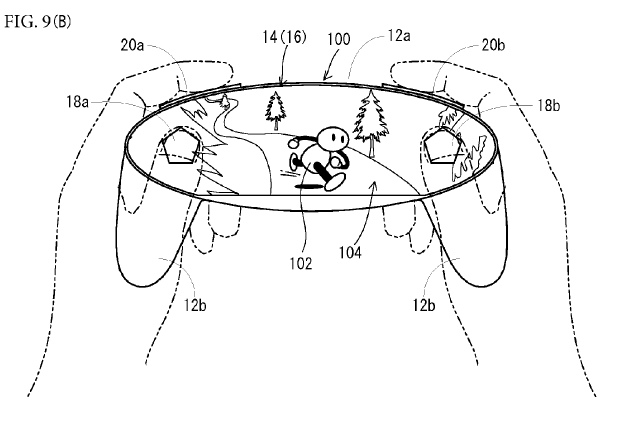 Source
[/block]
---
[header]parody
by @"Mimi"
[/header]
[block]
Barack Obama got arrested.
Our first black president, got arrested. And get this the US Military Constituionally arrested him for treason. Treason.
Barack Obama sent billions of dollars to Iran, the enemy and for that he got himself arrested.
This world is going down in flames.
Flames.
(Dec 14th 2015)
I'm sure this isn't going to come as much a surprise, for this happened not long ago at all, Donald Trump our lord and savior just got himself disqualified from the presidential election,
Like a dumbass he decided to vote that in which he would not allow the entering of any muslims.
Because they're obviously all here to blow shit up harder than 9/11-
Im sorry for that.
But according to local insights people are actually supporting that lovable turn of events. People on social networks and other Social Media are actually in vote that Donald Trump is only trying to defend the country and keep it in safe protection. #SaveTrump2k15-16
(Dec 8th 2015)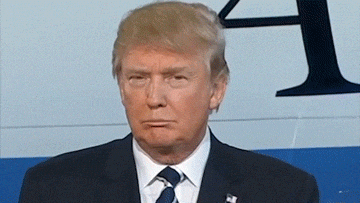 idk wtf i just edited - ed
[/block]
---
[header]meta
by @"Senpai"
[/header]
[block]Nana came back.
We will switch to the new theme before the weekend (hopefully). It won't be 100% finished
Some nice threads:
[/block]
---
[header]weekly kitsune
by @"Riesu"
[/header]
[block]